Continuing Education Author

You can become an author of quality Educational Material!

FLS makes it easy!
We can help you transform your educational materials into interactive multimedia eLearning home study courses.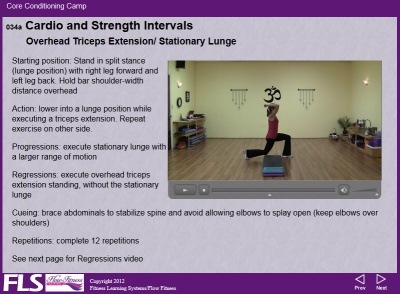 Top 10 Reasons to become an FLS Author:

Your workshops and educational material can earn you money even when you are not presenting them.
You retain full copyright to your materials. You can continue to present, develop, and expand your material. (FLS retains copyright of the educational/developmental process.)
You can increase your exposure in your market with quality home study offerings.
FLS partners with you to sell your courses through multiple channels.
FLS can help you deliver your course from your own website with a Partner Education Online System.
You can earn ancillary income with no work by selling other author's courses on your education platform.
You have a great product to sell when you go out to teach and make great money selling your own courses.
We manage the technology and delivery of your products freeing you up to spend time and money on the great things you want to do.
FLS stands for the highest quality in CE eLearning products. Our copyrighted and researched learning system (The Wasserman Learning Method) helps students learn faster and retain more. They come back for more of your products.FLS knows online technology to help you develop and deliver high quality courses that make you look professional.
And the Number ONE Reason to become an FLS Author:
Its easy to do. We help you every step of the way!
________________________________________________________________

Create an additional or alternative source of income by creating quality intellectual property with a proven long shelf life.

Fitness Learning Systems can take your existing manuals, books, videos, or lectures and help you transform them in to an easy to use, educationally sound, eLearning course to use on educational delivery platforms.

Our development team has advanced degrees in health-fitness, education, exercise, and COMPUTERS. We will make the conversion process as pain free as possible because we understand the materials, the education process, and the computer industry.

_____________________________________________________________

Here's what FLS Authors Have to Say...

"From product development to marketing and sales, FLS is genius! The FLS team packaged our information into a format that makes learning fun. Video clips, images, and printable files allow users the ability to understand and easily implement the strategies we present, with their clients. FLS knows the fitness and wellness industry and its buyers. This was extremely beneficial during product development as they were able to help improve the quality of our information delivery. Timelines were always met and our product was on the market when expected. FLS continues to offer support and guidance, providing marketing tools that stimulate sales and continue to fuel our return on investment. FLS has exceeded expectations every step of the way. I would highly recommend for any professional looking to share their knowledge, to use the company that does at home continuing education for fitness and wellness professionals best!"
Laurie Denomme, Co-author Aquatic Options 1 & 2

"I would like to express my gratitude for a wonderful experience working
with June Chewning and FLS. Your organization has been very easy to work
with .. they are professional, knowledgeable and ethical. An important aspect of success in this business is the ability for the creative side and the production side to be able to work together to produce the best possible product. I must say that FLS "Gets It" ... they understand that principle and work diligently to make sure the finished product retains its integrity and is delivered on a timely basis.
My course, "Essential Aqua Pilates" is outstanding in every way .. I couldn't be more pleased. I recommend Fitness Learning Systems to anyone who wants a quality product and a no hassle process to get there."
Anna Shay-McEntee

"Working with FLS has given me the chance to share my knowledge with the whole world. FLS helped me make the working copy, transfer all the videos, put in the theory, and showed me how to format the exercise pages for the first course. With this e-learning course I was able to do the workshops online, could show it in Brazil, Moskou, Portugal, Spain, Germany, so people could not only see me, but also have the course at home! It is the most amazing thing I've ever created in my Aquafitness-career! People from all over the globe write me emails about it and they are so happy with the final product. They say that the format is the best thing that they have seen in many years, and thanks to FLS they can hold on to it for ever! I am still so happy with it... and proud of it too!"
Katrien Lemaheiu- Aqua Magic Moves 1 and 2

"Working with FLS was easy and efficient. I felt confident in their ability to produce my course using multiple media. The company has grown in the last several years, and so has their level of support and marketing. Take a chance with them!"
Terri Mitchell, Aquatic Specialist, PTA, Austin, TX

_____________________________________________________________

Do More and Earn More in your Industry!

Contact June Chewning for more information.
june@FitnessLearningSystems.com
888.221.1612