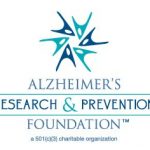 Since our inception in 1993, the ARPF, led by Dharma Singh Khalsa, M.D., has championed "The 4 Pillars of Alzheimer's Prevention™" to stop this dreaded disease and help people create a lifetime of peak mental performance. After over two decades of tireless work, we are now recognized as the world's leader in the holistic or integrative medical approach to Alzheimer's prevention.
Moreover, after 12 years of designing, funding and publishing cutting- edge medical research, ARPF is pleased to now offer you a breakthrough training program sharing our proven modalities to help boost brain power, and maintain optimal memory with age. The 4 Pillars include diet and supplements, stress management with a special focus on the power of yoga and meditation, physical and mental exercise, and spiritual fitness™. We are passionate about keeping our elders a vibrant and active part of our community, and look forward to working with you to accomplish this vision while also creating a novel way for you to grow personally, professionally, and financially.
To learn more, visit us at www.alzheimersprevention.org
Author of: Introduction to Alzheimer's Disease and Exercise Prescription for Alzheimer's Prevention and Intervention.