Fitness Learning Systems is one of the very few accredited continuing education providers in the Fitness Industry.  Accredited continuing education meets standards to help you grow and excel in your career.  Use your continuing education effort and money to create and grow a career path to better and higher paying jobs.  We take fitness and helping people seriously and hope you do too! Check out our affordable continuing education courses and start growing. 
Click here to contact us with any questions or to give us ideas for new course content.  We look forward to hearing from you.  info@fitnesslearnignsystems.com  
Fitness Learning Systems is accredited by the International Association for Continuing Education and Training (IACET). Fitness Learning Systems complies with the ANSI/IACET Standard, which is recognized internationally as a standard of excellence in instructional practices. As a result of this accreditation, Fitness Learning Systems is authorized to issue the IACET CEU.
Featured Course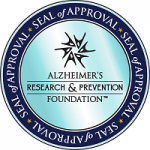 By Alzheimer's Research and Prevention Foundation
Be one of the elite professionals to achieve this unprecedented credential! Start stepping up the professional ladder and positioning yourself for better jobs and higher pay. At this time, there is no cure for fatal Alzheimer's disease and prevention is key to avoiding this 6th leading cause of death in the U.S. Fitness has been found through research to be instrumental in prevention. As the world population continues to grow and live longer, the issues of accompanying cognitive decline, dementia, and fatal Alzheimer's disease are becoming more prevalent, significantly impacting quality of life, health care systems, and the economy of many countries. This specialist certificate prepares you to provide valuable intervention for clients with the disease, and to help others prevent and delay cognitive decline.   Read More ....