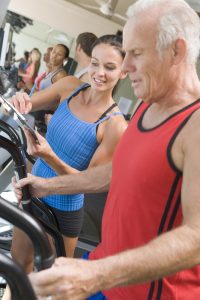 Reprinted with Permission from FLS Partner World Instructor Training Schools (W.I.T.S)  www.witseducation.com
Written by Michelle Matte
Helping people reach their fitness goals can be gratifying and rewarding, but if your fitness job doesn't pay the bills, you may find yourself looking for a "real" job. One solution for many fitness professionals who want to make fitness a lifelong career is to work as an independent contractor. As such, you have more control over your schedule and rates, and total autonomy when it comes to making business decisions.
However, before taking the leap from employee to contractor, there are a few things you should do:
Determine your business structure: Independent fitness contractors often operate as sole proprietors, but that may be a serious mistake. As a sole proprietor, you are your business and your business is you, in the eyes of the law. If something should go wrong, any liabilities incurred by you in the course of doing business rest on your shoulders alone, putting your personal assets at risk. A better solution is to structure your business as an LLC, or Limited Liability Company. By doing so, you separate your business liabilities from you personal assets. If your business goes bankrupt, you won't need to
Identify your target market: Deciding to go independent can limit certain opportunities, but it can open up many others. Established gyms and studios each have their own policies about who they hire and how. Many big box gyms and fitness studio chains work on an employee-only basis, making them off-limits to you as a contractor. On the other hand, many independent gyms and studios prefer to work with contractors because it simplifies their bookkeeping and reduces their liability. Moreover, you can set your own rates as a contractor and determine your own schedule. Working for a gym or studio as a contractor, you will likely pay either a flat monthly fee or a percentage of your gross earnings. In addition, consider looking into retirement communities, corporations and other venues where you may be able to offer your services. In-home training can also be a lucrative market.
Devise an operating budget: As an independent contractor, it will be up to you to generate ongoing business. Since you will no longer be on somebody's payroll, you will have to ensure you are making the kind of money you need to pay your bills while growing your business. The best way to create an operating budget is to determine your income needs based on your personal and business expenses. Carefully list all your monthly bills, including transportation costs and business related expenses. Add at least 10 percent for advertising and marketing, and don't forget taxes. Work backward from that number to determine what you will charge for your services, and how many clients or classes you will need to meet your monthly expenses.
Create a service contract: A service contract protects both you as a contractor and any parties with whom you establish a working relationship. It spells out all the details of your agreed-upon business relationship, including:
Names of the contracting parties
Purpose of the agreement
Terms and duration of the contract
Termination conditions
Summary of agreed-upon services
Conditions of payment
Release of liability waivers/clauses
Taking the time to set yourself up as a professional independent business contractor lends credibility to your fitness business and lays the groundwork for growth and success in the future
To find Business Management courses by FLS partner W.I.T.S. please visit https://fitnesslearningsystems.com/list/