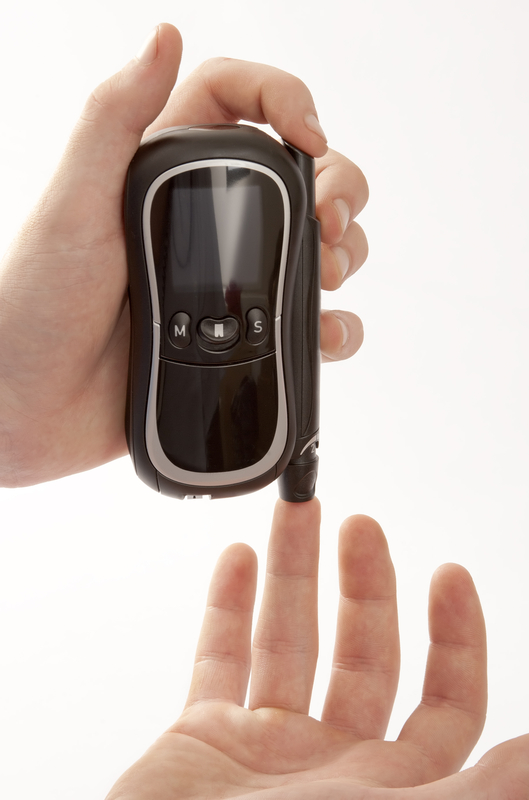 There are several precautions a client can take to not only prevent hypoglycemia, but to also have a safe exercise experience. Use these Guidelines to help your client avoid complications during exercise.
Inject insulin in a part of the body that will not actively be used for exercise. The abdomen is recommended.
Check blood glucose levels before, during and after exercise the first couple of exercise sessions and/or if trying a new activity.

Activity type, intensity, and duration may affect glucose levels.
Typically, 1 hour of exercise = additional 15 g of carbohydrates either before or after exercise.

During exercise, a quick source of carbohydrates (that does not also contain fat) should be readily available such as orange juice or candy.
Be aware of a delayed post-exercise hypoglycemia in those who take insulin.

Metabolism may remain elevate for several hours post-exercise especially during the night.
Check glucose at bedtime and again couple hours after (~1-2AM) especially on a day of increased activity.

Adequate fluids before during and after exercise are recommended.
Wear proper shoes with polyester or blend socks as well as inspecting feet after exercise to practice good foot care.
Carry medical identification.
For more information about working with clients with chronic disease, see the Fitness Learning Systems Chronic Disease and Exercise Specialist Certificate Program.  Specialize and become recognized as a medical fitness professional.  Fitness Learning Systems is an IACET accredited continuing education provider.